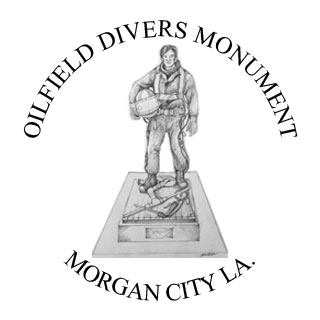 Sir Isaac Newton once said
"WE STAND ON THE SHOULDERS OF GIANTS".
News
Bottom Dwellers Podcast:
We talk with Rusty about the inception and progress of the oilfield divers monument being unveiled in Morgan City, Louisiana on April 29th, 2023 and how you can be a part of this historic endeavor. We also hear a little bit about Rusty's career as an oilfield diver in the Gulf of Mexico.
Visit spotify.com
Daily Review:
Bryce Merrill of the Diving and ROV Historical Preservation Museum shows some of the items on display.
HONORING THE CONTRIBUTIONS OF OILFIELD DIVERS
Visit stmarynow.com
The Courier - Colin Campo
MONUMENT WILL HONOR GULF OF MEXICO OILFIELD DIVERS. HERE'S HOW YOU CAN HELP.
Visit houmatoday.com
Sea Technology Blog:
A MONUMENT TO HONOR INTERNATIONAL OILFIELD DIVERS